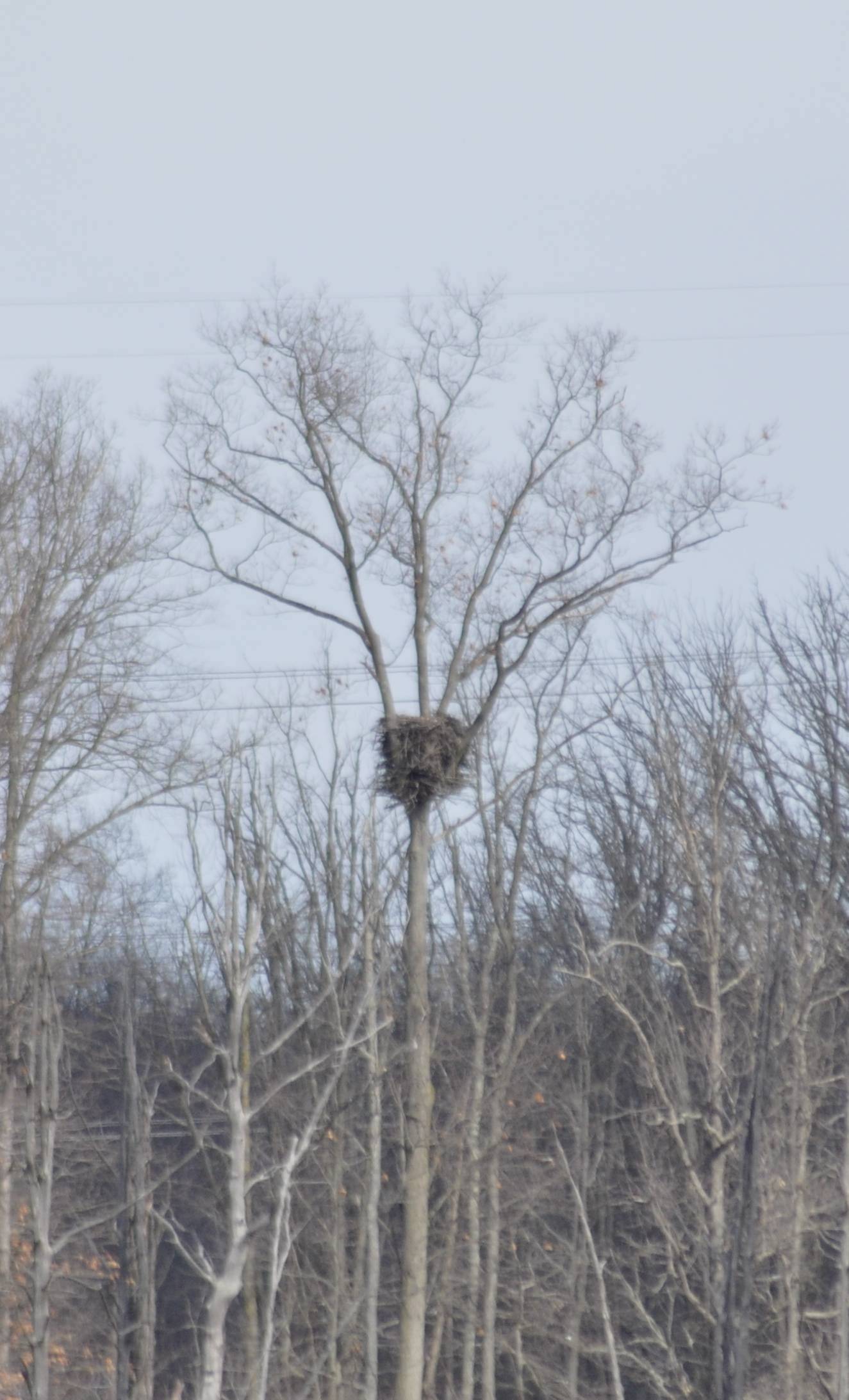 AS YOU CAN SEE THE NEST IS STILL EMPTY, COULD BE A BAD SIGN.
IF YOU LOOK AT THE TOP OF THE NEST YOU CAN SEE LIGHT BROWN BRANCHES, THOSE ARE NEW, SO THEY HAVE BEEN WORKING ON IT. WE WILL CONTINUE TO MONITOR THE NEST FOR THE REST OF THE MONTH. SAW NO PARENTS, THEY COULD HAVE BUILT A NEW NEST SOMEWHERE ELSE TOO, WE JUST DON'T KNOW...
THIS YEAR I'M PLANNING ON DOING OBSERVATIONS ON
FRIDAY, SATURDAY OR SUNDAY STARTING AROUND 10-11AM
TEMPS DON'T MATTER, JUST VISIBILITY...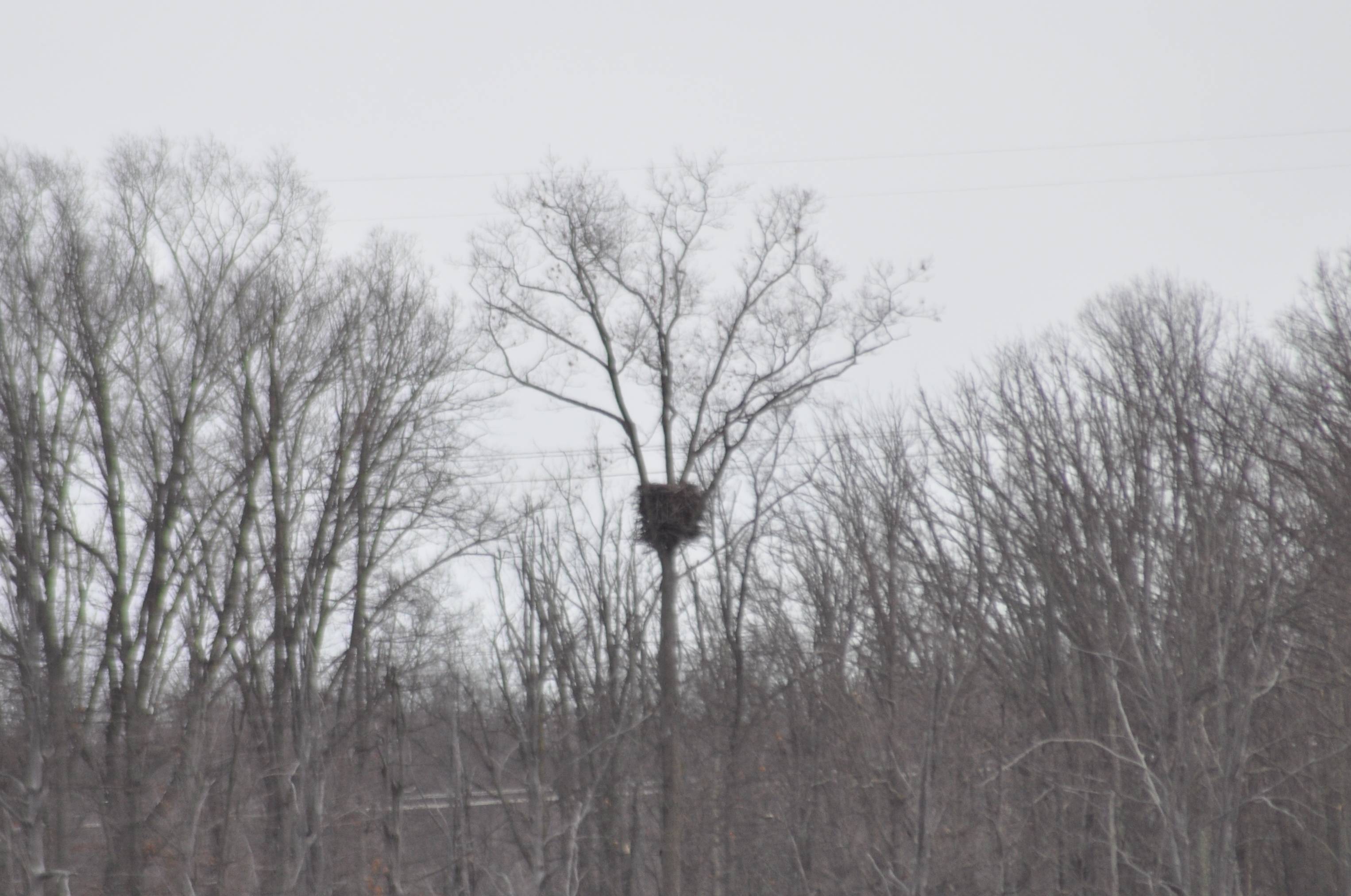 A QUICK SCAN OF THE TREE LINE AND NEST...
Pursuant to state and federal law it is illegal to "take, feed, disturb, possess, sell, purchase or barter, or attempt to engage in any such conduct, any bald eagle or parts thereof, or their nests or eggs. All violators will be prosecuted to the fullest extent of the law."