APRIL 10, 2017 INSANITYZOO.COM PRESENTS TINKERS CREEK EAGLES NEST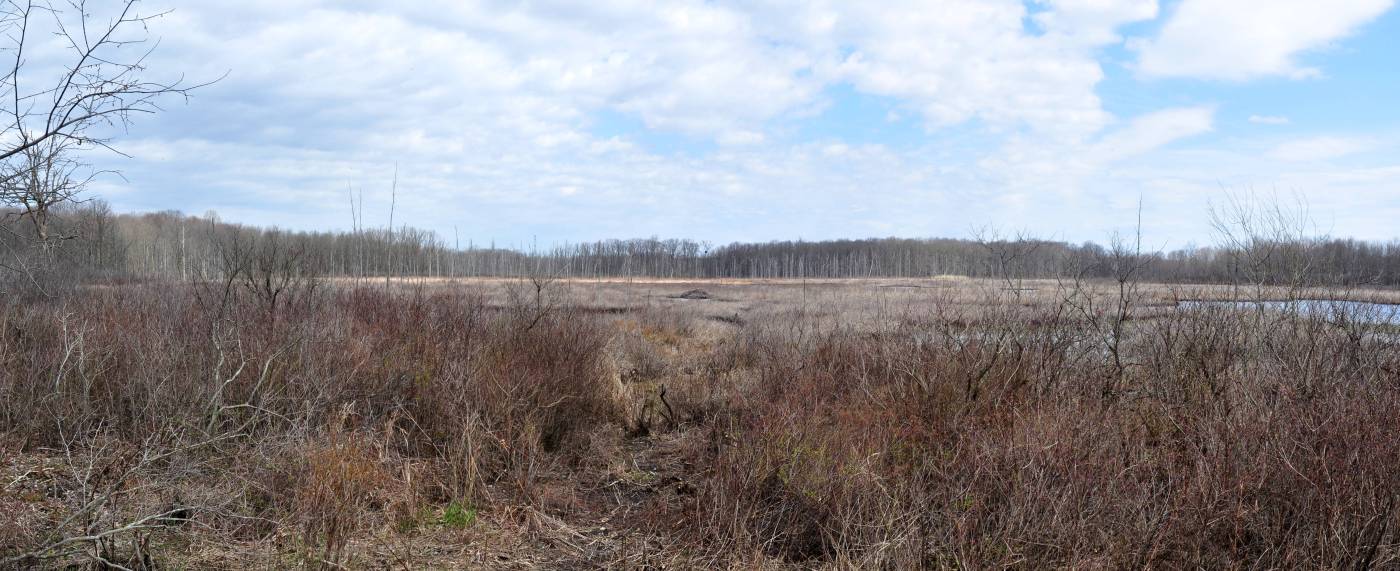 PANORAMA @ 18 MM

PANORAMA @ 50 MM

PANORAMA @ 70 MM
PICTURES AND VIDEOS ARE FROM APRIL 10, 2017...
THE NEST HAS FAILED FOR THIS YEAR...
STOPPED BY THE NEST AND GOT A PLEASANT SURPRISE AS I SPOTTED BOTH PARENTS IN A TREE, THE VIDEOS ARE BELOW.
WHEN YOU SEE THEM TOGETHER YOU CAN SEE THE DIFFERENCE IN BIRD SIZE, MOM IS ON THE BOTTOM, DADS' ABOVE HER...
I WILL UPDATE THE PANORAMAS IF I DO VISIT THE NEST, ALTHOUGH IT WAS A SHORTEN SEASON I HOPE YOU ENJOYED THE PICTURES AND VIDEOS FOR THIS YEAR AND WITH SOME SADNESS I MUST SAY... THANKS FOR VISITING ! AND HOPE TO SEE YOU NEXT YEAR !!
DAD MOM

DAD AND MOM STILL A VERY EMPTY NEST......
PAGE UPDATED - APR. 12, 2017
PAST OBSERVATIONS

AND HOW DO I TAKE THESE PICTURES ? CLICK HERE

NEST INFO ? CLICK HERE

PAST YEARS & BANDING CLICK HERE

NEED TO SEE A MAP ? CLICK HERE

Need Tinkers Creek State Nature Preserve Info? CLICK HERE

THIS PAIR HAS FLEDGED 14 EAGLETS SINCE 2006 !!! CLICK HERE

ANY QUESTIONS ?? E-MAIL ME, JUST COPY & PASTE> zookeeper@insanityzoo.com
Pursuant to state and federal law it is illegal to "take, feed, disturb, possess, sell, purchase or barter, or attempt to engage in any such conduct, any bald eagle or parts thereof, or their nests or eggs. All violators will be prosecuted to the fullest extent of the law."